The Pennar Restaurant is open all year long, for everyone: hotel guests, Asiago tourists and locals, couples seeking relax, and families on holiday. Yes, four-legged friends are welcome… if well-behaved!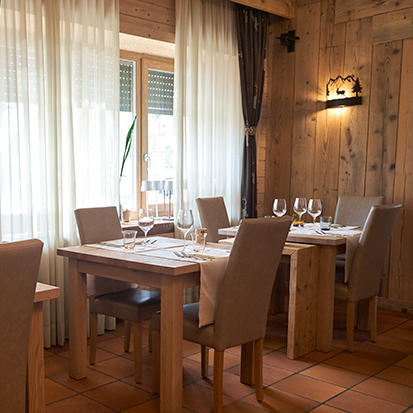 Sunlight at lunch,
sunset at dinner.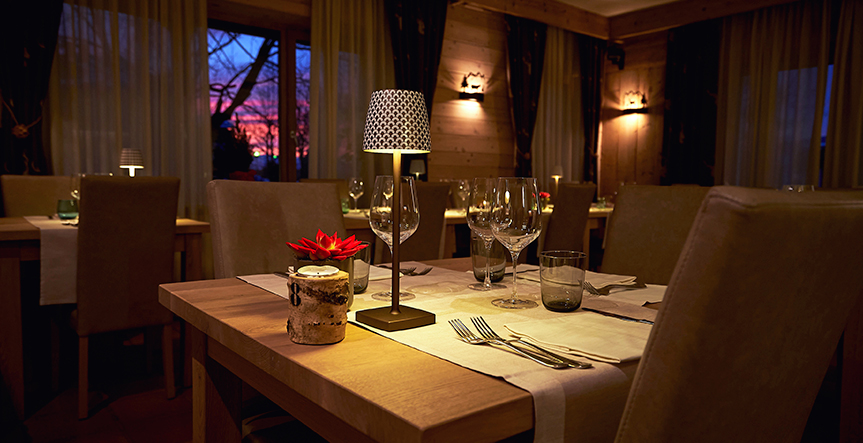 At the Pennar Restaurant you breathe a unique and embracing atmosphere: kissed by the sun at lunch, warm and intimate at dinner. The spaces are wide and comfortable, the two rooms can host up to 110 people thanks to the terrace with bioclimatic covering. Parking is private and free.
Regional cuisine,
local products.
Pennar's Menu changes all the time, based on seasonal products and the kitchen's creativity.
We propose dishes from the venetian tradition with a contemporary interpretation, accurate presentations, and products of excellence. Pasta is homemade, just like desserts and almost anything else. Ongoing research and the accurate selection of every single ingredient are essential for us. Local products from the nearby cheese factory Caseificio Pennar are fundamental for us.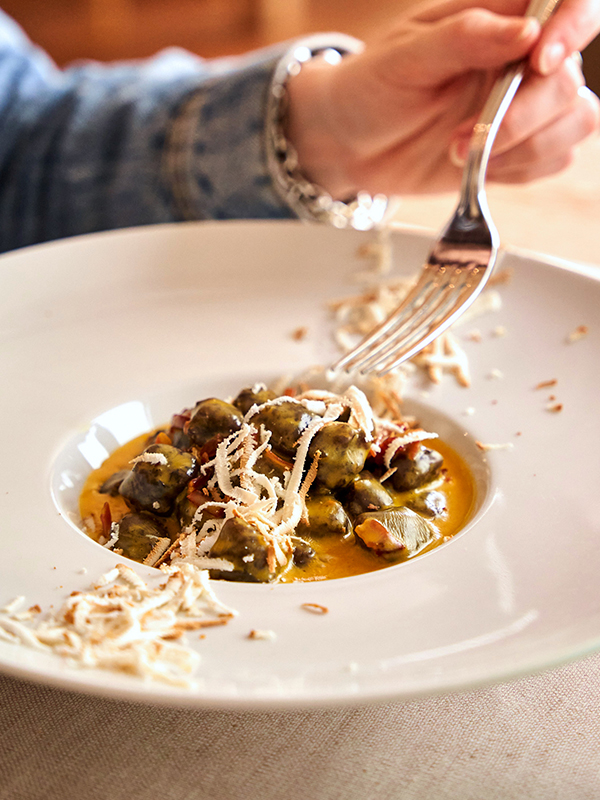 Purple potato gnocchi
Asiago cream, speck and smoked ricotta cheese.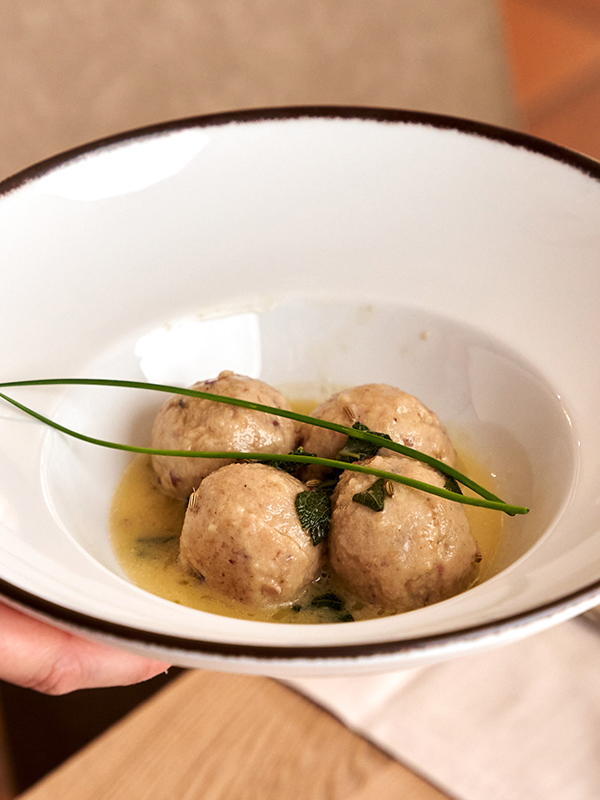 Homemade canederli
With butter and sage.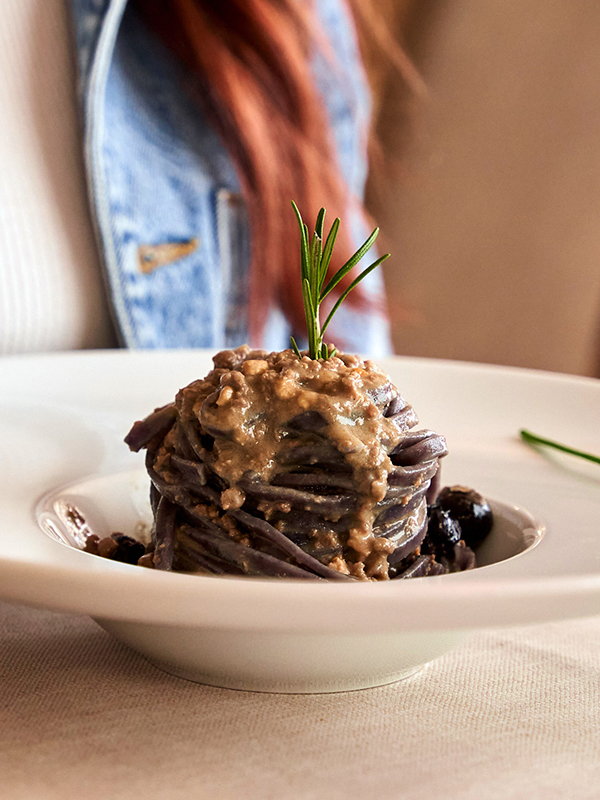 Homemade tagliatelle
With blueberries and venison ragù.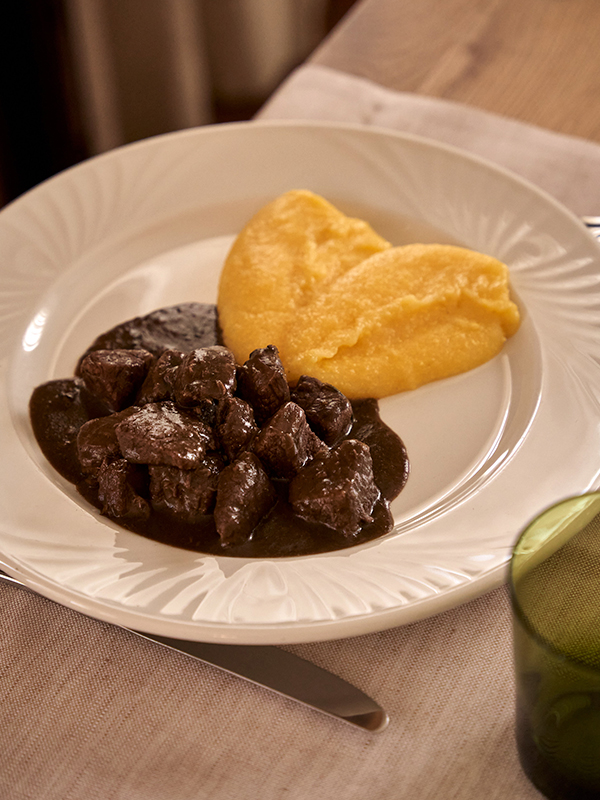 Venison stew
Served with polenta.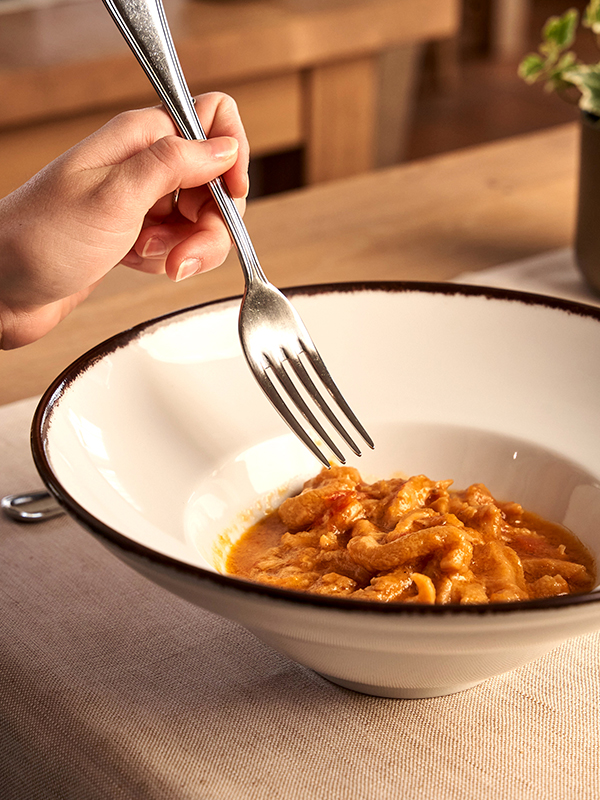 Tripe
With Gran Pennar local cheese.
Homemade salted codfish
Served with polenta.
It's always here and it's the protagonist of our cuisine: meat.
We select the finest cuts, monitor the production chain, and experiment with no boundaries. You'll find several meat proposals on the menu, including stewed deer, sliced beef steak, beef and Iberian pork tenderloin, angus rib-eye steak.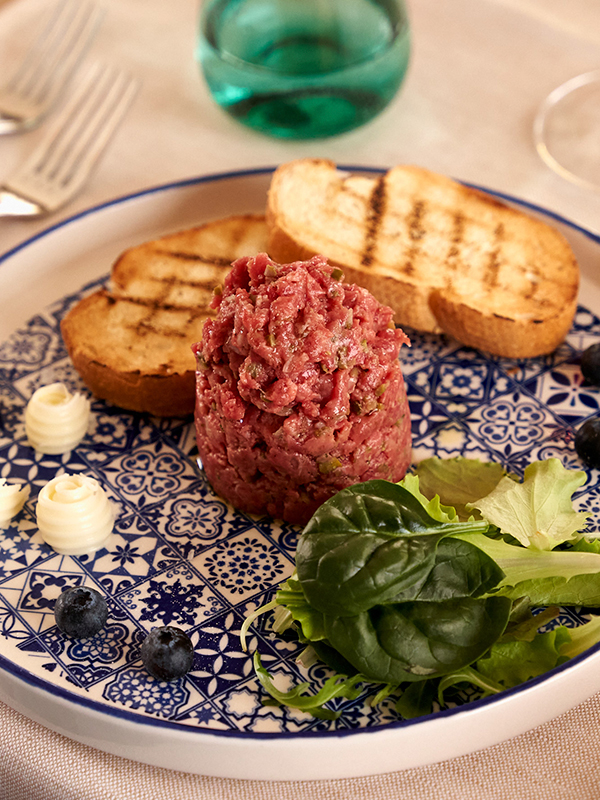 Angus tartare
With Pennar butter bread croutons.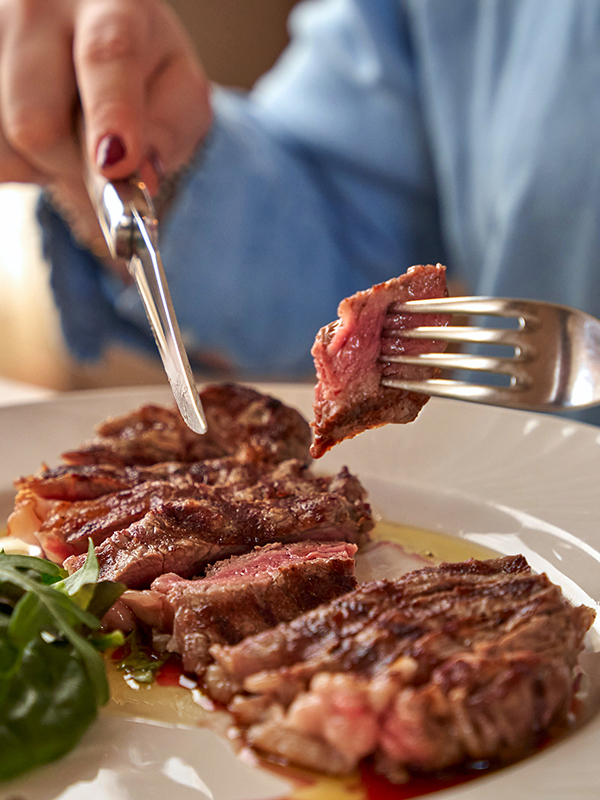 Sliced beef steak
Grilled.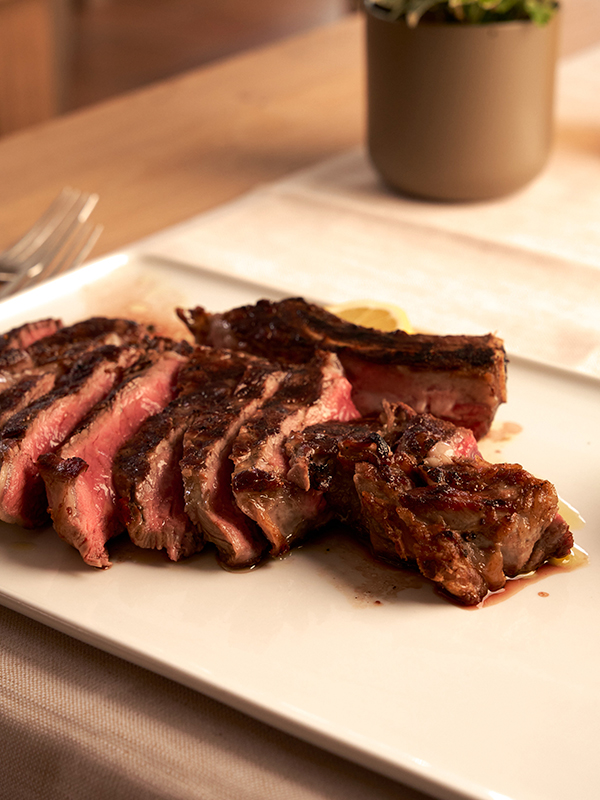 Angus rib-eye steak
Irish. Grilled.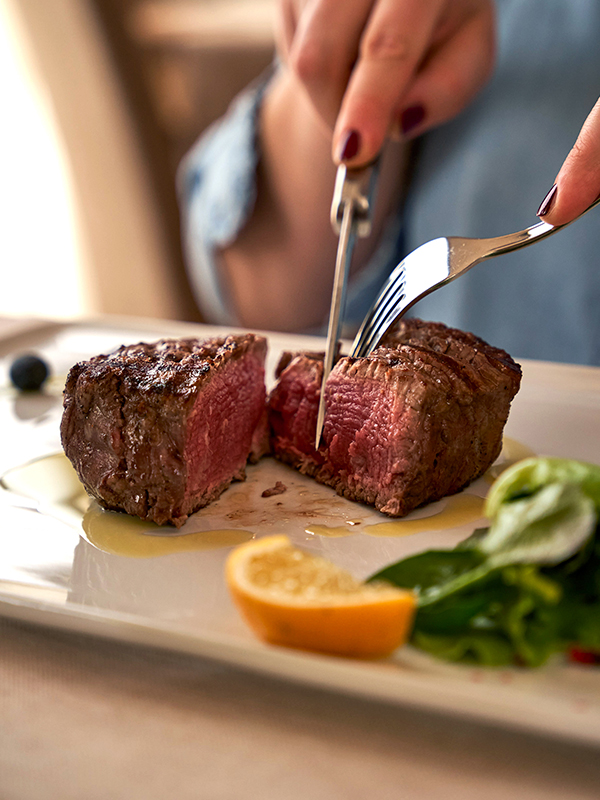 It's a select steer, from a specific Japanese prefecture.
Did you know that…? As opposed to Wagyu, a license is needed for it to be proposed at a restaurant. Pennar Restaurant is the first one in Veneto to be authorized to administer original Kobe beef.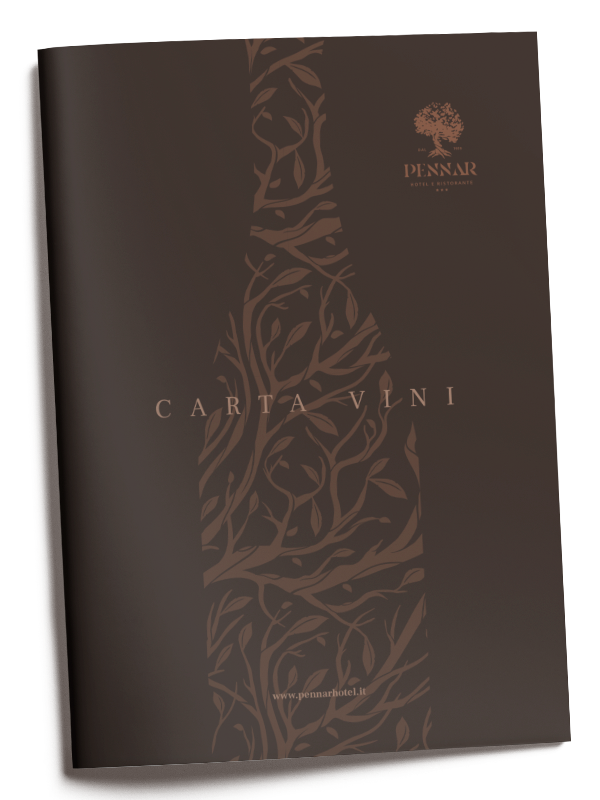 Made in Italy and beyond, no boundaries.
Pennar Restaurant's wine list is comprehensive. Better: it's International. Here you can find wines from any Italian region, accompanied by interesting proposals from other countries. Our sommeliers are delighted to suggest the right match with the dishes you choose. You can take a preview: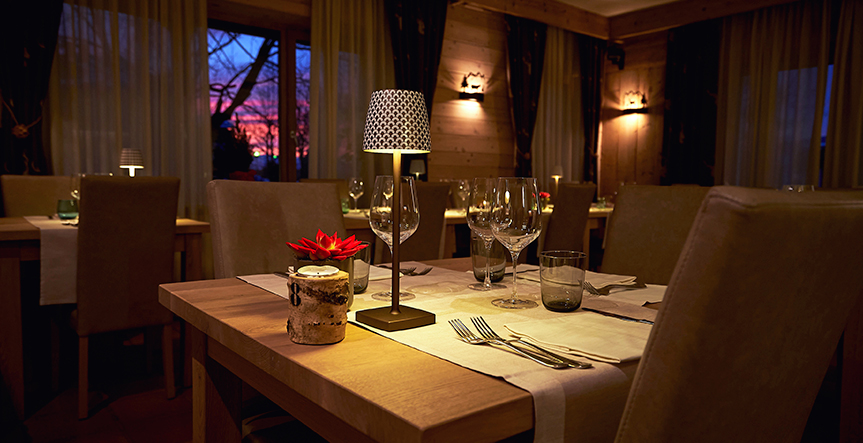 Only requests by telephone are valid for the restaurant. Reservations are always welcome and recommended.
NEWS
Find out more about events, news and offers.